Cheap all phone type sms spy
Monitored device has just received an sms and Shadow SPY reported it to you in next second.
spy in my bfs phone.
cell spy installation.
Free Spy Apps for Android Without Target Phone.
iKeymonitor.
Spy on Text Messages like a Pro;
spy software vista.
How to Spy on Text Messages Without Installing Software to Target Phone;
Deleting the logs like sms from inbox won't effect anything and you can still view it using Shadow SPY. Customer satisfication is our main goal and priority. In case for any reason you are not satisfied, you can always request a refund of your remaining service.
Spy Phone App | Cell Phone Tracker, Sms and Mobile Tracking app
Support is always there for you any time any query. Open any Web Browser on target device , type "www. Login or Register an account and follow the instructions to configure. More About Setup. View logs on your favourite browser using "www. Shadow Logs Panel provides you easy access to logs for all your monitored devices in one place.
You can easily switch between devices, purchase subscription, track your subscription, connect with device in 'Go Live' and more. More About Logs Viewing. It is an extra facility which is fully optional and not necessary. Instead of opening "www. Logs Viewer provides access to the logs instant and you can view them offline as well.
Feature 'Go Live' lets you to connect with monitored device in real time and view its activities live like having screen captures of device, taking front and rear camera snapshots, recording surroundings, having auto callback and many more. You can view the logs of monitored device on PC using our Shadow Logs Panel or logs can also be viewed on Android smartphone using our LogsViewer application. Shadow is designed for monitoring your employees or underage child on a smartphone or tablet that you own or have proper consent to monitor.
You are required to notify users of the device that they are being monitored. Make sure it is leagal to use the software in your region. Shadow SPY application works regardless of the cellular carrier network or the location of the device being monitored. It only requires Internet connection to transfer the monitored data, and even internet connection is not required whole time, Application will keep collecting the logs and push them to server upon internet availability. For you, it means that application can be used in any area of the earth.
Best And Easy Spy App Iphone ( no need to have access to the phone!!)
Toggle Navigation. Parental Control - Yes Track your whole family with one Account and stay updated. Get Started Now. Stealth, Powerful and easy to install. Customer Satisfication Customer satisfication is our main goal and priority. Features - Accurate, Instant with all information.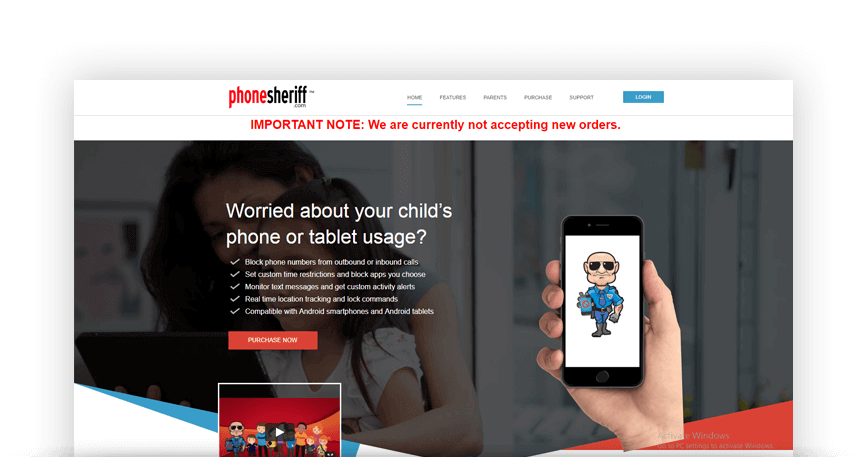 Call Logs. Call Recordings. SMS Monitoring. WhatsApp Chat. Key Logging. Faceboot Chat. GPS Tracking. Picture Gallery. Address Book. Calendar Events. Browser History. Auto Forward Spy establishes a remote connection between your phone and the monitored phone. Simply log into your secure online account after the app is installed to view all collected information.
spy audio recorder android.
Spy on text messages: online free tools & Android spy apps for mobile phones.
what is the best spy phone software.
cell phone stealth spy.
You can spy on any phone from anywhere! I have tested many spy apps over my years and Auto Forward is among the best. It is fast, reliable and best of all, it is developed by a reputable company that has been around for many years. Their customer is excellent and they stand behind their product. I encourage you to click on the link below and watch my demo video. Our Review. Today two types of devices dominate the mobile market: Androids and iPhones. Over the years I have learned a lot mostly I learned what not to do!
They are:. With the emergence of more powerful utility apps that are now being used to spy on cell phones, I have altered my top picks to better reflect the latest technology. Here they are:. So, how do you sort through the junk? These programs are very powerful and will enable you to spy on a mobile device much like any government or private investigator might and should be used only for legal purposes. Highster Mobile is an SMS tracker and text message spy software that has been on the market for nearly 8 years.
SpyHuman Review: Cheap Mobile Phone Spy Software for Android Phone
It has helped literally hundreds of thousands of people to spy on cell phones and in particular, gather text messages from just about any mobile device on the market. A superior text message spy, Highster Mobile not only enables a user to retrieve new text messages from any cell phone, it will also extract old and deleted text messages as well.
The astonishing thing is that you can do all this without actually having the phone in your possession. It is not uncommon for users to report the extraction of text messages from up to one-year-old. If you are spying on a an iPhone and you are either unwilling or unable to jailbreak it, Highster Mobile is for you! Their No-Jailbreak program is tops in the industry and, in my opinion, is by far the easiest to use and most powerful.
I found that it captures more data, in less time, than any of the competing programs. Access to the monitored device is not necessary.
Salient Features
Activation is pretty fast and fairly simple. I used the OTA over-the-air method to install the program, which allows for the app to be downloaded using only a WiFi connection. I entered my license key, then the telephone number of the phone I wanted see text messages from. I saw the content of each text, the date and time of the message and the phone number to which is was sent or received.
I was pleased to see that it worked so well.
Start Monitoring In Just 3 Steps With BlurSPY
Any person who buys this program can actually call the number on the website and speak to a live person. The other is Auto Forward Spy. It also comes with free lifetime upgrades so you never have to buy another SMS text tracking program again. It allows users to view a targeted devices browser history, spy on text messages, take photos remotely and much more all without having the phone in your possession.
Excellent customer support with LIVE people answering the phone. Of course, I called just to see if real people would actually answer the phone and if they knew what they were talking about, which they did. I was very pleased with how helpful they were. PhoneSpector is my personal choice for the best spy app on the market. It represents the departure from traditional spy apps to a more powerful, in-depth and easy-to-use app that is a better fit for todays mobile devices.
Superb for spying on text messages and iMessages, you will not find a better text spy app, or cell phone spy app than PhoneSpector. Good option for any phone. It will extract iMessages and text messages from all iPhones and iPads. To use the no-jailbreak solution you do not need to install any software to the target phone. Data from the iPhone or iPad is extracted and displayed in your user account which can be viewed from your cell phone, tablet or computer.